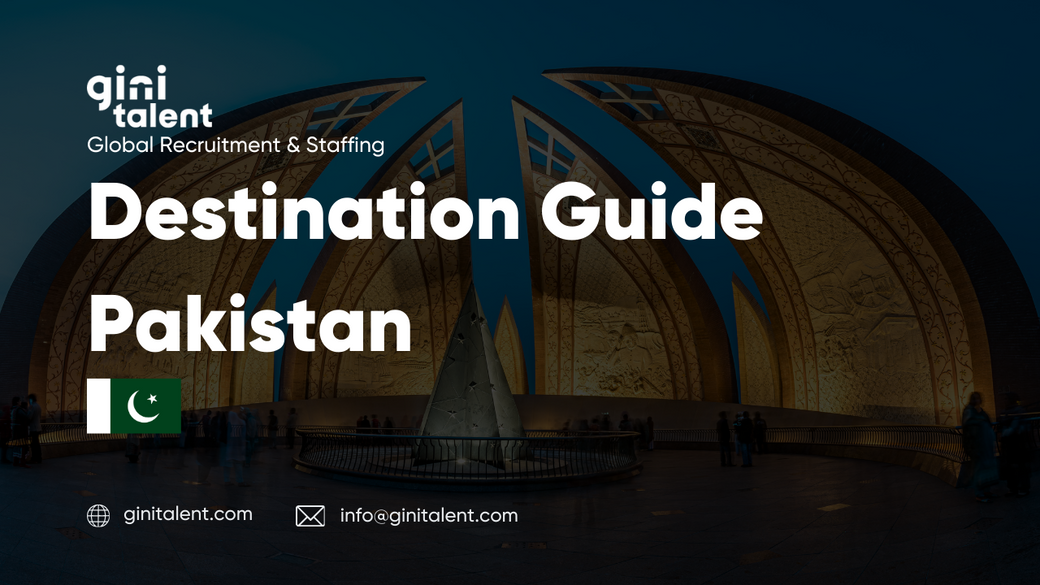 Gini

Talent

-Your

Top

IT

Staffing

and

Recruitment

Agency

in

Pakistan
Welcome to your guide into the heart of Pakistan's IT brilliance.
Dive into Pakistan's vibrant IT sector, where innovation meets ambition. The country is shaping its digital future with style, from new startups to experienced tech leaders. Come with us as we explore Pakistan's booming tech industry, highlighting its rise to global recognition.
The IT landscape in Pakistan is not only vibrant but also growing at an impressive rate. Though the IT industry in Pakistan is young, it has grown quickly in recent years. Recent data from the Pakistan Software Export Board (PSEB) reveals a yearly growth rate of 18%. By the projections, the industry's worth will hit $7 billion by 2023. Currently, more than 300,000 professionals are driving this sector forward. They mainly work in Karachi, Lahore, and Islamabad.
Why Global Tech Leaders See Potential in Pakistan
Companies like Careem and Daraz.pk show Pakistan's strength in IT. The vast and growing talent pool continues to turn the heads of global tech moguls.
Pakistan's Pledge: Digital Transformation and Beyond
Pakistan's digital journey is more than only embracing the ongoing global tech trends. It's about growing its own path in the vast digital sea. 
The nation is not conforming to digital standards set by others. Instead, they are becoming an influencer by setting new benchmarks and pushing boundaries. This commitment to tech innovation is more than keeping up; it's about setting new standards.
Pakistan's IT Tapestry: Diverse and Vibrant
Traverse the multifaceted IT hubs from the bustling streets of Karachi to the emerging tech centers in Lahore and Islamabad. The landscape beckons global collaboration.
Pakistan's IT Mastery: A Journey from Historical Pinnacle to Modern Excellence
Pakistan has a long history filled with fascinating stories and innovations, from ancient civilizations to rich cultural moments. This foundation of creativity has paved the way for today's tech advancements.
Today, Pakistan is making big moves in the world of IT. The country's products and solutions are gaining global attention. This is because of its young tech experts and forward-thinking leaders.
Pakistan's future in tech is exciting. There's a lot of young talent coming up, and the drive to achieve more is strong. Combining its deep-rooted history with modern tech skills, Pakistan is on a path of meaningful growth and change.
The Talent and Cost Edge: Why Pakistan Stands Out
Pakistan has a vast pool of talent, with a young demographic, many of whom specialize in computer science, engineering, and math. This intellectual capital fuels innovation and progress.
Pakistan offers inexpensive IT resources, unlike other South Asian countries experiencing increasing costs. The low-cost structure helps businesses boost revenues while staying competitive worldwide.
Gini Talent: Your Compass to Pakistan's IT Landscape
Pakistan stands at the forefront of IT dynamism and evolution. Gini Talent, as the top IT staffing and recruitment agency in Pakistan, bridges international enterprises with the nation's tech elite. Join us to experience Pakistan's tech brilliance and its global resonance.
We will respond to your message as soon as possible.